How much exercise is too much?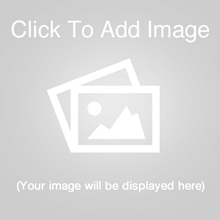 Establishing a routine for incorporating movement in one's life is an important part of healing and strengthening the body, but how much is too much?
Each day, 441 Americans die of a heart attack, with their first symptom being death. Even more people die from a second or subsequent event. This month I will to discuss strategies for
measuring your cardiovascular risk level and will share strategies for decreasing your risk.
As we increase our time spent in aerobic exercise to 5 hours per week, we decrease our risk of having a cardiac event (heart attack or stroke). But exercising vigorously for more than 5 hours, actually increases our cardiovascular risk. Those who exercise vigorously for 20 or more hours per week have cardiovascular risk equivalent to that of a sedentary 'couch potato'-type person. Interestingly, those who walk for just 20 minutes per day had 50% fewer heart attacks than those who didn't walk.
Other strategies to minimize your risk include eating 5 to 8 servings of vegetables and plenty of healthy fats (the food coop carries a wide variety), sleeping at least 8 hours per night, maintaining healthy blood glucose levels and keeping your Vitamin D level between 50 & 60 ng/ml.
The test that is the most predictive of cardiovascular risk and all-cause mortality is the coronary calcium score. This test involves CT imaging of the heart without contrast dye to detect the level of calcification. It is recommended that men have their first
coronary calcium test at age 40 and women at age 50, or earlier if you have a family history of cardiovascular disease.