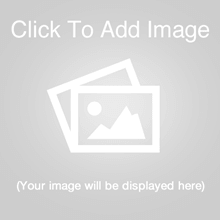 How to resolve food sensitivitiesDo you have multiple food sensitivities? With diligence and careful attention to your diet, you may resolve them.
What causes IBS?

There is a very treatable condition that is often present in those suffering from irritable bowel syndrome. read more


How to treat IBS.

If you have been suffering with irritable bowel syndrome, you don't have to continue to live with it. read more


How to sleep like a baby...

Here are some tips for optimizing your sleep....
What is SIBO
(small intestinal
bacterial overgrowth)?

Small intestinal bacterial overgrowth is present in 80% of those with IBS. Click on the link below to read more.

How to balance your hormones naturally..

Are you tired? Do you have dry skin or constipation? Is your level of sexual desire lower than you would like it to be? read more

Glaucoma is among the leading causes of blindness.
Read more to find out what you can
do to prevent it and to identify it early
if you should develop this condition.
The benefits of vitamin D
Many people are deficient in the sunshine vitamin. Read more
to find out why.

Can we exercise
too much?

We need exercise, but how much is optimal. Which is the best test to measure your cardiovascular risk?
Coronavirus:

Naturopathic tips to protect yourself and your loved ones.
We all come in contact with viruses of all kinds every day. Whether we develop an infection depends upon whether our immune system has the resources to fight infections effectively. Here are some naturopathic tips to help you avoid the coronavirus and other infections. (read more).
So blueberries taste good, but
what do they do for my health?
Healthy Snacks: Blueberries